Alien Chatter
Indo - Jazztronica
Alien Chatter is a duo project with Indian percussionist, Satnam Ramgotra.  We had been friends for years, playing together in bands around LA, when by chance we set up to play in the wrong room for a casual gig at a hotel.  The two of us jammed for a while until another band member stumbled upon us and informed us we were in the wrong place!
We were having so much fun that we decided to get together later and compose some music that reflected our collective influences — The result was an eclectic mix of Indian tabla drums,  jazz piano, beatbox, and spoken word in a primordial soup of electronics.
We've recorded two CDs as Alien Chatter with perhaps more to come…..
INVASION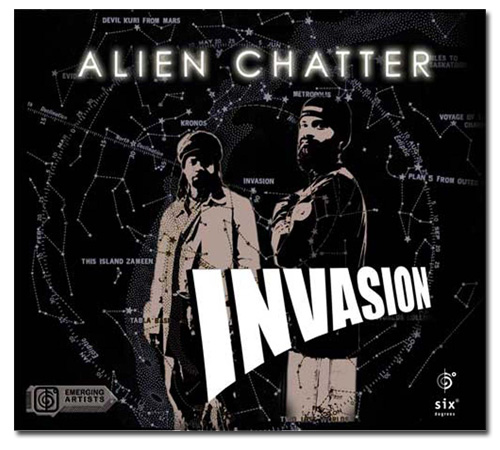 "Invasion" is our 2nd release as Alien Chatter.  Our sound expanded with the addition of special guests on bass, sitar, oud, and guitar as we continued our exploration of Indo-jazztronica.  We poured everything we had into this recording, and we are extremely proud of the results. Listen for the unexpected…there are a lot of twists and turns in these compositions.

MUSIC FOR ALIENS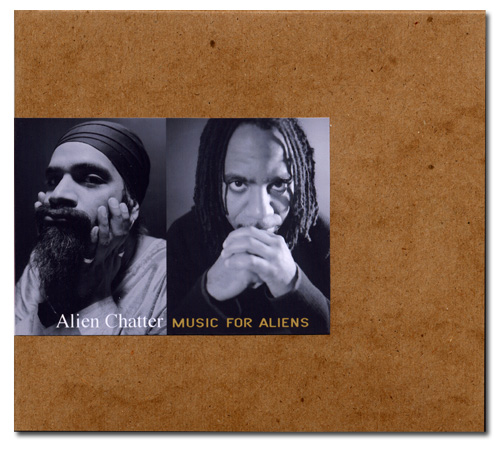 "Music for Aliens" is our debut release as Alien Chatter.  It was such a joy to compose in an environment of pure creativity without the restrictions of labels and radio formats.  We simply let our imaginations run wild, exploring ways to combine piano, tabla drums, groovy rhythms, and electronics.